New Year, New Features!
To kick off 2021 we've launched a new blog series to showcase some of the great new features available in ClubPal. We're starting it off with a look at what is possibly the most requested feature. With the January update, you can now email your members directly from the platform, with support for attaching files, adding inline images, and all the formatting tools you would expect to find to enable you to send out great looking communications. Whether it's important updates about membership, or regular newsletters, ClubPal help you keep your members up to date.
Quick Compose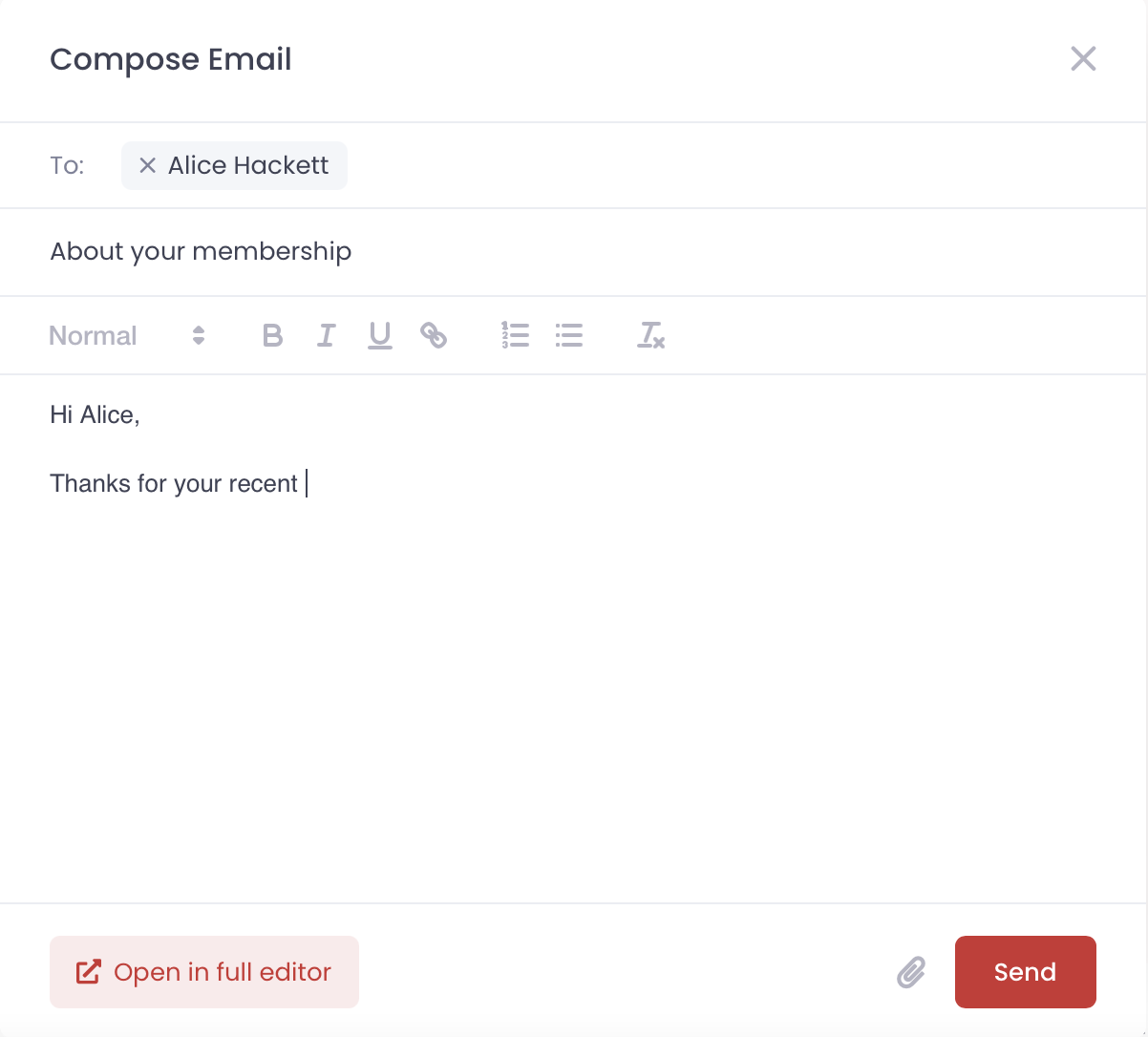 There are several places throughout the platform that you can send emails using the quick compose tool. This will launch the popup email composer, allowing you to send your email in seconds. A quick look at some of these are below.
Session Page
You can now quickly contact anyone booked on to a session from the session details page. This great new feature means you can get in touch to send out Zoom details for virtual sessions or let members know important information or changes related to the session. The email form will be pre-populated with all members booked on to the session and you can add additional people to email too.
Member List
From the member listing page you can click the ellipses for any member to launch the menu and select 'Email Member' to launch the email editor. In addition you can click the 'Compose Email' button to start composing an email to all members selected in the current filter.
Member Profile
As you would expect, you can also send an email to a member directly from their Profile page. Simply click the Send Email button to launch the quick editor.
Full Editor
In addition to the above options, you can also visit the Email section of the admin area for the full editor and to monitor emails. The full editor is where you'll find the option to insert images and preview emails before they are sent. You can see a list of emails that have been sent out, along with a summary of how many members it was sent to, and how many have opened the email. Drilling in to each email you can see the full list of who received the message and the time that they opened it.

ClubPal is GDPR compliant and provides you with the tools to contact members in accordance with the law. You can use the "Club Communication" option to send the emails to all members selected in the "To" field. This can be useful for important emails send under Lawful Basis. Alternatively you can select the "Newsletter" option where ClubPal will filter out members that have not given consent to receive updates.
Smart Groups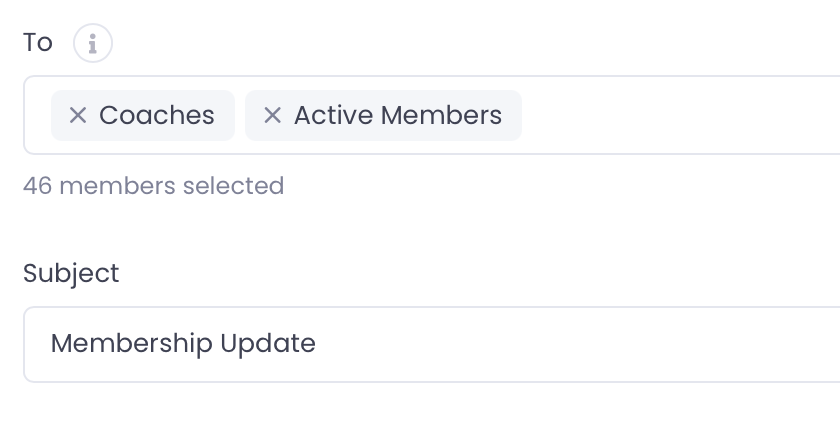 We've also added 'Smart Groups', allowing you to quickly email a group of members. Simply type "All Members", "Administrators", "Coaches" or "Active Members" etc. to send an email to any of these groups. Smart Groups support all roles and member statuses.
And finally….
Another small addition, but something we've been asked for before, is the ability to set the email address that replies to ClubPal emails are sent to. You can now set the Reply-To address in Admin→Settings→Email. The email address set here is where any replies to emails will be delivered.
Keep watching the blog for more details on other new features soon.